Objective
We believe that investing in high quality international blue chips with strong cash flow sustainability, solid dividend growth and attractive valuation will produce a superior investment portfolio. We believe that these stock characteristics, coupled with portfolio construction with balanced exposures, will produce high portfolio consistency and superior long-term returns to investors.
| | | | |
| --- | --- | --- | --- |
| Period | Q2 2019 | YTD | ITD |
| Return | 2.18% | 11.4% | 8.6% |
Strategy and Process
The strategy invests in a portfolio of high quality international stocks and seeks a target yield of between 4 to 5% in addition to capital appreciation. The portfolio consists of thirty-six stocks in seven equally weighted sectors. The strategy seeks to reduce volatility through its sector diversification and focus on blue chips, and by eliminating exposure to higher volatility areas of the international space such as emerging markets and financials. We believe that the strategy's balanced approach to portfolio construction, added to its quality focus, will provide greater consistency of returns. The portfolio uses a disciplined and repeatable fundamental approach. The strategy also seeks to outperform the MSCI EAFE index over the long-term.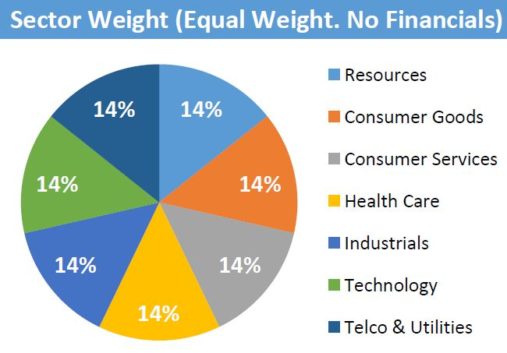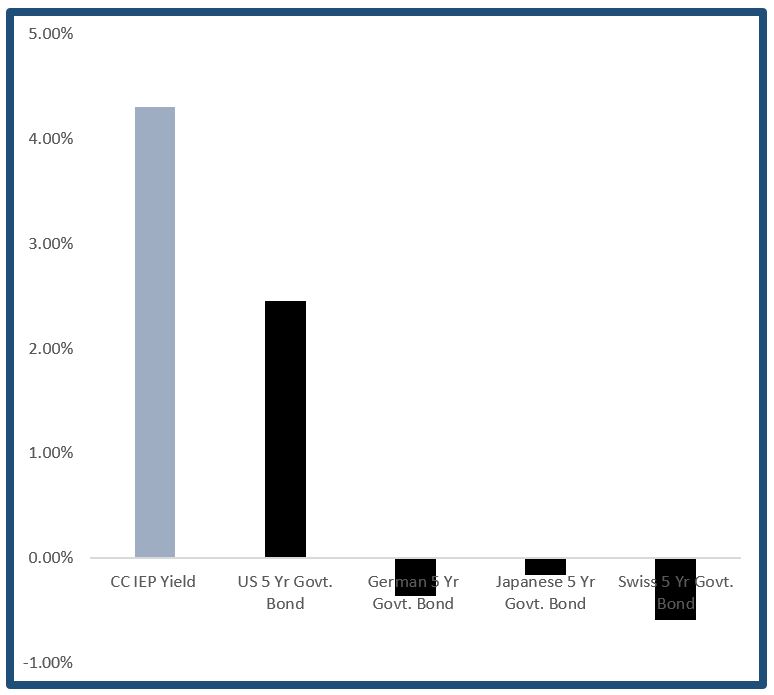 Highlights
Blue Chip exposure in developed international equity markets
Balanced portfolio weights – provides wide exposures and more balanced risks
Higher yield – strategy yields above 4.0%
Low trading costs due to limited number of trades per year and use of ADRs/US listings
Superior returns and risk metrics – compares favorably to ETF's, active funds and benchmarks. Results include rigorous back tests up to Oct 1, 2016 when the strategy went live.
Tax efficient due to (i) low trading vs active funds and ETF's, (ii) separate account format and (iii) long-term orientation
If you would like to learn more about the Contrast Capital International Equity Income Strategy, please provide us your contact details here